If you're already on Twitter I recommend you skip ahead to Using Twitter Search for REALTORs Where you'll find an amazing video on using the search feature to target referrals in your area.
Twitter for REALTORs : eBook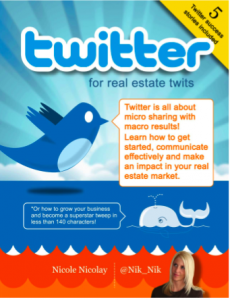 If you've got no clue why you should be Tweeting then I recommend you read "Twitter for Real Estate." This book will not only show you how to use twitter, but it will show you how REALTORs are using it right now to generate referrals.
Getting started with twitter for REALTORs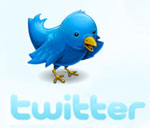 It's likely that people all around you are using twitter and you don't even know it.  One thing is for sure, with over 6,000,000 users per day twitter is the new internet hotspot.
The question is, how can REALTORS use twitter in their business?
Over the next few posts I am going to lay the ground work for a twitter strategy that can be implemented in your business to help you gain visibility on this social network and in your area.
Today we're going to go through the very basics of setting up your twitter account.
twitter home page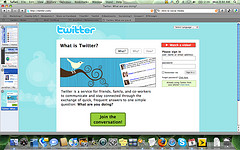 Welcome to the twitter home page.
This is where your adventure begins.
Click on the green box to
Join the Conversation
twitter sign up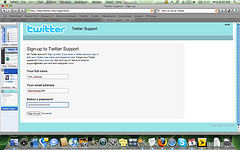 Sign up is as quick as 1,2,3
1.  Enter your full name
2.  Choose a twitter ID
3.  Enter your email address
Remember to choose your twitter ID wisely because you can't change it once you've  set up your account.
It's also important to use an email address you check frequently so you don't miss an important updates.
confirm your email address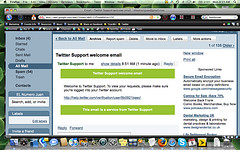 After signing up you will receive a confirmation email from twitter.  Your account will not be completely set up until you open this email  and click the link.
your twitter home page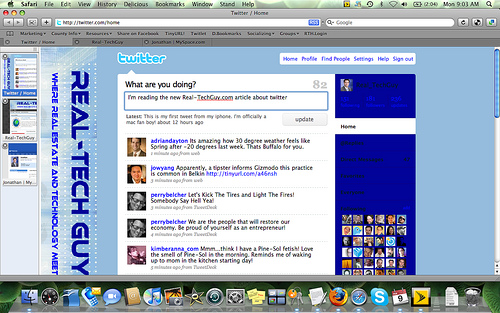 Welcome to your twitter home page.  This is the page that everyone will see when they look up your twitter ID.  I recommend taking some time to customize your home page before making friends.  It's easier than you think.  Check out this article on Customizing your page using power point.
Making friends on twitter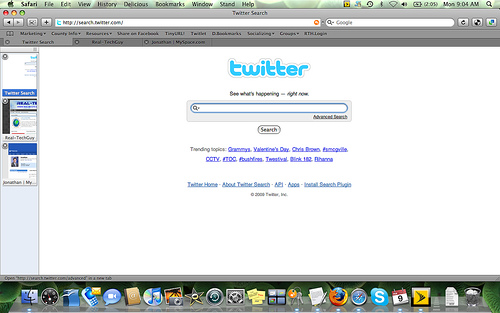 That's all we have time for today, subscribe to our feed to be the first to get the next post where you'll learn How to Use the twitter search to Make Friends.