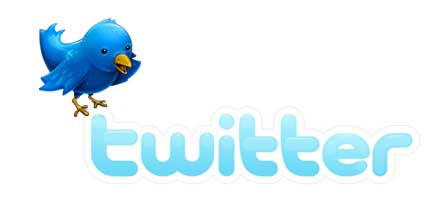 Using Twitter Search
As a REALTOR, twitter search can be your best friend. It is the most advanced feature in getting connected with people. You can quickly and easily get connected with your friends, co-workers, relatives, loved ones, or even people you don't personally know but you have the same interests. Using twitter search you can see their real time activities, be updated with their recent blog posts and keep up to date on the latest news. Realtors will want to use twitter search to find anything and anyone by using keywords, phrases, places, interests and more. Just by typing in a word or group of words, you will see the results in real time. This makes twitter search an incredible tool for finding and locating prospects.
With twitter, you can search names, either first or last name, or you can search for twitter ids. If you were not able to locate or find the one that you are looking for, you can go to a more detailed search. For instance, if you want to know what investors, brokers, Realtors, and home inspectors think of a new listing, all you have to do is search on twitter using a phrase or keywords.
Using 'twitter search' is the key for online prospecting and a great way to increase your sphere of influence because you can search for keywords directly related to your area or specialty. Twitter search is truly a secret weapon for Realtors. With all this information at your fingertips you'll be able to spot out potential clients light years before your competition. Emails, blogs, and phones are old school, as a REALTOR in todays market you need new tools like twitter to keep your clients up to date in real time. Using twitter you can share the latest news, blogs, and activities on the web – be it business or personal, as it happens.
Twitter is a relatively new tool. There's not much competition from the real estate sector. If you learn how to use it now you'll easily capture more market share before other Realtors jump on the bandwagon. You know, 80% of buyers start their search for a new home online before they ever consider contacting a REALTOR. There are a lot of interesting people on twitter which you can add to your networks. Twitter can be a great help to Realtors by providing a quick and timely way to share important information with your sphere and your clients.
You can use twitter to touch base with your clients, your fellow Realtors, investors, home inspectors and other members of your team. You can invite your clients and your team members to use twitter, you can follow them and they can follow you, this way you can exchange information and ideas quickly. You can even establish your own twitter real estate community.
Some Realtors really have to struggle with time and how they manage it. Sometimes losing a sale can be attributed to the slow process or poor communication. As a matter of fact, the biggest complaint about Realtors is poor communication. Using tools like twitter, you can make communication a breeze. Have you ever pondered how much time is spent on making phone calls, writing emails, and following up during the entire process of your transactions? With twitter you can streamline your communications. You can put the entire team working on the transactions on twitter and allow your client to see progress. Now that's transparency.