Podcast: Play in new window | Download
Subscribe: iTunes | Android | RSS
Welcome to the Social REALTORs Club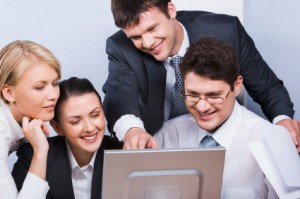 Last week I announced the beginning of something new and exciting, The Social REALTORs Club.  Now you may be asking yourself, "What is a Social REALTOR and why do they need a club?"  Allow me to share those answers and more.
Social REALTOR as defined by the Real-TechGuy:  A Social REALTOR is any member of NAR that has made a commitment to use social media as an integral part of their overall marketing from now until forever.
Not everyone gets the value of social media, and that's OK.  What you need to understand is that social media is not just a passing trend, it's a change in the way the web works.  The days of websites with great SEO and good keywords will soon pass and SMO (social media optimization) will take it's place.
Some of you may not know this, but GOOGLE has a new patent on something called friend ranking.  This is where SEO will give way to SMO.  Friend ranking is determined by individuals, not websites.  Basically "friends" will be ranked by the information they share and how their networks respond to that information.
What does this mean to you?  As a REALTOR, the thousands of dollars and countless hours of time you've spent getting your website just right will be meaningless if you don't have the "Social Cred" to go with it.
I know the question that is burning deep inside you…
"How do I become a Social REALTOR?"
If you're committed to using social media as a REALTOR, then this club is just for you.  I'm putting together an elite team of REALTORs who want that "Social Cred."  Over the next couple of weeks I will be hosting a series of shows that will give you an idea of how you can become a Social REALTOR.
It's up to you to make the choice if you can handle it.  I'm keeping this initial team very small to make sure that we all succeed.  Right now I can only work with a group of 5 to ensure you get the most from the club.
What's the point to the Social REALTORs club?
The point to the Social REALTORs Club is to help dedicated individuals learn to think outside the square when it comes to social media marketing.  Most of you are still using old school media tactics in a whole new mediascape.  The club is going to be full of like minded individuals who share a passion for marketing and are willing to work to get results.  I promise you that social media marketing is different than the stuff you've been doing all these years.  If you continue to take that old school approach, failure is eminent .