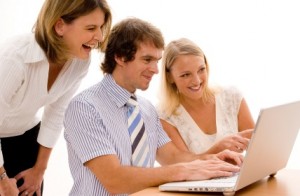 Most REALTORs on facebook miss this important yet subtle way to market themselves on social networks.  Commenting and sharing are two of the most powerful tools available and the most misunderstood.
The reason people rave about the power of social media is because of the ease in which things can be shared.  This is called the viral aspect.  REALTORs should always keep in mind the power of viral marketing when planning out their social media strategy.
This post isn't going to explain viral marketing, but it is the first step any REALTOR on facebook should take to harness the power of social media.
When you're commenting and sharing good content people will listen to you.  On the other hand, if you're always sharing self serving links (like your listings) people will tune you out.  Typically a 10:1 ratio of sharing other content to your content is pretty good.  What this means is you should share 10 links from other sources and then mix in one of your own.
When you're sharing and commenting on relevant content people will see you as an expert on that content.  For instance if you were always sharing and commenting on news from your local area people would take notice of you and you'd soon become the "expert" in that area.
Most REALTORs on facebook miss this subtle marketing tactic.  Instead of always commenting with your credentials and contact info you could be sharing insight which people will value much more.
If you don't see the video, CLICK THIS LINK
Now it's time to put what you learned to practice.  Leave a comment and share this post.  It's time we put the SOCIAL back in social media.