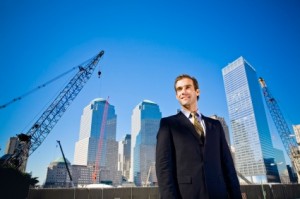 In last weeks post, "Do you really have friends?" I started analyzing how people are building their social networks.  After writing that post I've been evaluating my  social networks and I've found that I need new friends.  Don't get me wrong, it's not like my existing "friends" are bad, it's just that they haven't done anything and that's precisely the problem.
What's the point to having all these friends on your social networks when they are not engaged? The fun in social networking is the interaction between you and all your friends.  If you're not getting this interraction then you should fix it in a hurry.
Here are a few questions to ask yourself to see if you need to rebuild your social networks?
If you've built up big followings across all the social networks and can't seem to get a conversation started you may need to rebuild your social networks.
If you post content and can't get any traffic to your site you may need to rebuild your social networks.
If you ask a question on your status update and don't get any answers, you may need to rebuild your social networks.
If you post a link and get no clicks, you may need to rebuild your social networks.
If you have any or all of these problems I am going to suggest that you do the same thing I'm doing… Get new friends.  It's lonely out there when there's no one to talk to.  Don't worry, all hope is not lost.  Making friends on social networks is easy, but this time around you should focus on making one real friend at a time.
The problem with most people is that they are adding more an more friends to their social networks without ever giving a thought to who they are.  This time when you're making your new friends you need to pay attention to who you're adding.  You need to find people that share the same interest, click links, and are interested in what you have to say.  It doesn't hurt for you to be genuinely interested in what they have to say either, actually it's recommended.  Here's a little hint, if you have to hide one of your friends updates from your home feed then you may want to rethink whether or not they should be a part of your social networks.  Now I'm going to lay out the plan for how I will rebuild my social networks.  If you're playing along at home you may want to do the same.
Rebuilding your Social Networks Phase 1: Facebook
One of the first social networks I built was on facebook, at that time I had no clue what I was doing.  I made tons of faux friends just to have someone to talk to.  Two years later these faux friends are still nothing but another number in my social networks.  I never bothered to build a relationship, I don't care about them and I'm sure they don't even know who I am.  Since this is where it all began I figured it would be the best place for me to work on rebuilding my social networks.
What to do?
I've decided that I will work the model that I learned from my good friend Simon Ford.
When Simon launched his book, "Social Traffic" he started a massive conversation campaign that was anchored to his facebook notes.  The campaign was a huge success and went viral.  Some of Simon's notes had as much as 100 comments.  I remember one person referring to the comments on his notes as a chat room because of all the activity.
Following that model, here's what I'm going to do:
I will turn some of my blog posts into notes on facebook, then I will tag 5 of my existing friends and 5 new friends (I have over 200 friend requests that I have ignored to this point.)  I will let my friends know that I am tagging them and ask them to weigh in on the post.
The friends that actually comment will be segmented to an "active list" while the others who don't will be segmented to a "second chance list."  The second chance list will be tagged in another note and if they don't comment the second time they will be removed from my friends list.  Who needs them if they are not engaged?
I will continue this campaign for a month posting one or two notes per week to see how many comments I can get per post.  I'll report the results here on my blog to let you know what's working and how it's coming together.  Keep in mind, this is only phase one of rebuilding my social networks.  Once I get the rhythm on this campaign I will unveil phase two, twitter.