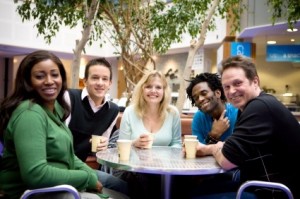 Last week I spoke about how I was rebuilding my social networks.  I announced a plan to get more from my social networks and an interesting conversation was started on Facebook.
In a nutshell I decided to post notes on Facebook about how people are using their social networks and tagging some of my "friends" to get their thoughts on what I'm writing.  On the last note I tagged 5 people on my "friends" list that I've never spoken with, 5 people who had just sent me friend requests, 2 people who I speak to regularly and 1 person who I had a recent conversation with.
Out of the 5 existing friends tagged zero of them commented.
Out of the 5 new friends tagged zero of them commented.
Out of the two friends I speak to regularly 2 of them commented multiple times.
And last but not least, the person whom I had a conversation with recently about social networks didn't comment either.
The part that I found interesting was the 7 people who I didn't tag jumped in on the conversation and made it a very lively discussion.  OK, so maybe the results are to be expected.   I was quite pleased to receive 38 comments.
My new friend Augie Byllott from Creative Real Estate Investing kicked off the conversation before I even knew the note had posted.  He's fairly new to social networks, but he gets it.
What really surprised me was when Ian David Chapman stepped into the conversation.  Ian is a Facebook veteran with a large following throughout his social networks.  There's no doubt that he picked up on the conversation because of the comments from our mutual friends.
Ian and I had very different views on how to use our social networks.  He referred to himself as a farmer, cultivating relationships until they mature and bear fruit.  I guess that's why he has over 4,000 Facebook friends.  He described my tactics as a Hunter.
I guess the waiting game is OK if that's what you're really doing.  I'm more action oriented.  It's not in my DNA to wait for things to happen, I MAKE them happen.
As the conversation picked up steam with me an Ian going back and forth about our view of social networks we got a visit from the Facebook endangered species, Simon Ford. Simon's been so busy with the Social Traffic launch that he hasn't had time to come up for air.
What I learned from this conversation was that we are grouping all our connections on the social networks into one class, friends.  The truth of the matter is that not everyone of your connections is a friend.
The way I see it there are two types of connections on social networks: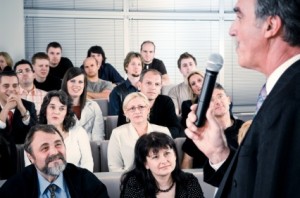 1.  Friends (Defined by Wikipedia): Friendship is mutually cooperative and supportive behavior between two or more people. In this sense, the term connotes a relationship which involves mutual knowledge, esteem, affection, and respect along with a degree of rendering service to friends in times of need or crisis.
2. Audience (Defined by Wikipedia):  An audience is a group of people who participate in a show or encounter a work of art, literature, theater, music or academics in any medium. Audience members participate in different ways in different kinds of art; some events invite overt audience participation and others allowing only modest clapping and criticism and reception.
When I started building my social networks I thought I was making new friends when in fact I was trying to build an audience.  I added "friends" just to increase my numbers so I could broadcast to them.
What I really built was a fickle audience across all my social networks who were not interested in what I had to say.  That's why I think it's a waste of time to build a friends list of thousands.  Promiscuous friending lead to a home feed full of nonsense that I just didn't care about.  What would I do with the massive amounts of nonsens coming at me if I had 5,000 friends?  I would Ignore it.  I'm willing to bet those folks that have all those "friends" never really engage a quarter of them.
How many of those friends could you really connect with on a regular basis?  Yet somehow we expect them to interract with our content when we broadcast.  That seems like a double standard.  I believe that it's more effective to work on your real relationships first, then your audience will grow from there.  What's the point of my message reaching thousands when only tens are listening?
Audiences are best suited for Public Profiles AKA Facebook pages.  When someone fans a public profile they know what they're signing up for.  They want to receive your brand message and interract with your content.  In my opinion Facebook is best used to increase your real friends and leverage those connections to build your Public Profile.
So what are you building,

A friends list or and audience?
This is the second installment of Rebuilding your Social Networks an experiment on how people are using social media.  Make sure you don't miss the next installment by subscribing to the RSS Feed or by email.