In last weeks post I asked you, "Are you using Social Media to listen?"  This sparked up two very different conversations in my networks.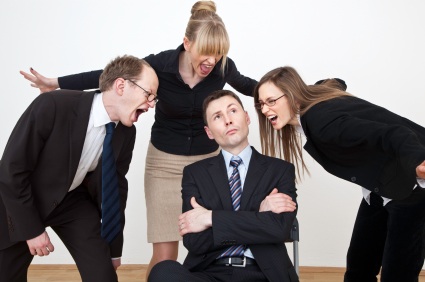 For the month of August I began a conversation campaign on facebook.  I learned this technique from my friend and mentor Simon Ford.  I've been sharing my posts in 2 different places in facebook.  The first is on my personal profile where I am able to engage my friends by tagging them.  The second is in my fan page which has over 27,000 fans.  Each week I end up with two conversations, this time I'm going to share the very different results with you.
Listening
In my personal network I interacted with some of the regulars like Augie, Sandie, and Arthur.  There were 22 comments total and only 3 of the 10 tagged actually got involved.  The general consensus was that listening was an integral part of doing business.  What I found most exciting was after the conversation. Throughout the week the chatter amongst my friends was about listening. That little change in them is the fundamental power of social media.  They heard my message and it resonated with them.
Not Listening
Now let's go to the complete other side of the spectrum.  I posted the exact same article to my fan page with some very different results.  Funny enough in a group of over 27,000 fans I received the same amount of comments, 22.  Out of the first three comments only one of them related to the post.  The seventh comment was the one that really got my attention.  Here's a screenshot of what she had to say:

I jumped into the conversation to let her know that her comment was not related to our post and should go elsewhere (I'm sure it wasn't quite that nice.)  What happened next was surprising.  The 2 comments following were from people defending Mary's actions and calling me rude.
Picture this…
You and I are at a networking event having a discussion about how people are using social media.  As I begin to share my thoughts on how people are not using social media to listen, someone jumps in between us and smacks us both in the face with their business card. Who's the rude one here?
From there the conversation degraded into who has manners and people calling each other grade school'ers.  The irony of this whole discussion is that the focal point was lost in all the BS.  It's obvious these people are not listening to me, yet they're in my audience.  It's easy to lose site of what's important when there's a lot of noise and distractions.
This goes back to the Quality vs. Quantity debate.  Is it better to have a huge audience that's not really listening to you, or is it better to have 3 or 4 friends that really take to heart what you have to say?  I strongly stand on the side of quality relationships.  People who listen to each other and work together are more powerful than mobs of people yelling.
Now that I've got you in the right frame of mind I recommend you start listening to your customers.  Listening opens doors for you to solve problems and become a trusted friend and valued contact.  Remember our monkey brains can only handle so many relationships, you'd better make them count.  For some great ideas on how you can use social media to listen, read this post: "Are we listening to our customers?"