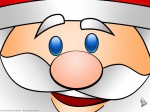 You better be good,
You better not cry.
You better not pout — I'm telling you whyyyyyy.
The Tech Savvy Agent is coming to town.
Event though I'm no longer a REALTOR™ my buddy Chris Smith from Tech Savvy Agent invited me over to the REALTOR.com Marketing & Technology Real Estate series in my hometown [Orlando, Florida]
If you're in Orlando – you can still register for the event by
There are two sessions tomorrow from 9-1 & 1:30 – 3:30.
I'll be out there – just look for me .
Or hit me up on Twitter @Real_TechGuy
I know Chris is promising to deliver two solid hours of Kick Ass content, and he always delivers.  So if you're in the area, register and attend at least his session in the afternoon.