I bet you're hearing this everywhere, "Find us on Facebook."  I wanted to write this post to share why this strategy is so flawed.  I can't take complete credit for this thought, since my friend Doug McIsaac says it all the time.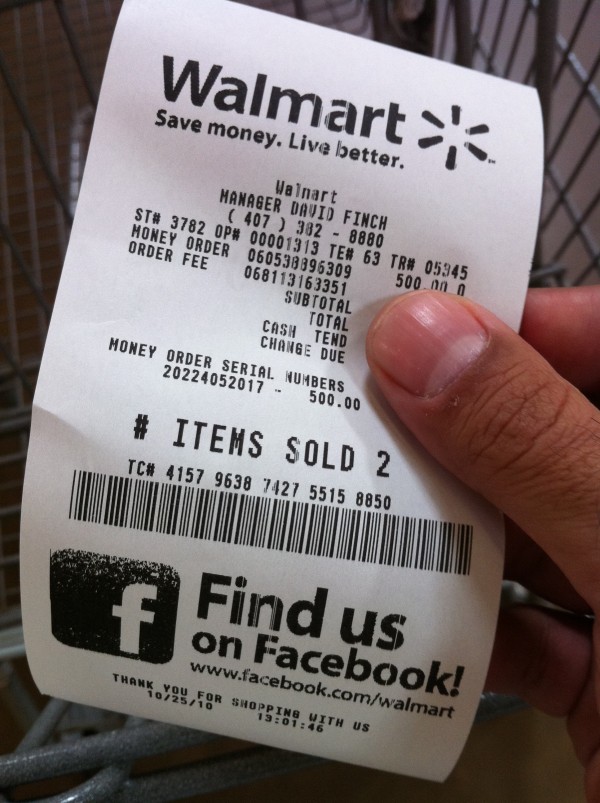 Here's a perfect example. While doing some errands yesterday I had to go by Walmart.  When I looked at my receipt I was surprised to see not only the Walmart logo, but the Facebook logo too – followed by the phrase, "Find us on Facebook."
If this makes sense to you,  keep reading to learn why this is a horrible idea.
Why brands should NEVER say, "Find us on Facebook."
While we already know the Facebook search isn't quite the best, they are partnering with Bing to improve it.  Check out the top 6 results when you search for Walmart.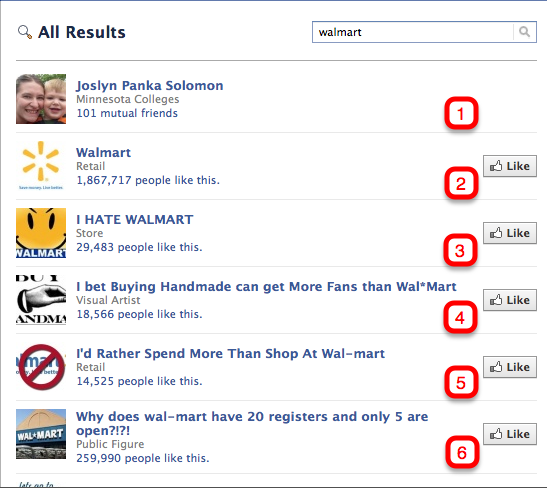 Is completely irrelevant (as far as I can tell.)
Is Walmart (they're not even ranking first for their own brand.)
I hate Walmart.
Some other crappy page.
I hate Walmart some more.
Walmart sucks
Think about it–
There's the one result that makes sense and five others that essentially crap on the brand.  So the next time you think about saying, "Find us on Facebook."  Think again and instead use your vanity URL.  Don't know how to do that?  Check out this video by my friend Darin from [Productivity Junkies]