Some people might tell you that videos can't be added to your Craigslist ads, luckily I'm not one of those people. In this post you're gonna get one of the best strategies from The Craigslist Strategy Guide.
Over the last month I've been obsessed with Craigslist – not just teaching you how to do it, but actually using it in my business to advertise properties I have for rent.
My two most effective ads had 3 times the traffic the others did, take a look at these stats:
What made these Craigslist Ads Stand out from the rest?
While I've tested many different types of ads over the past few weeks it seems the ones with the promise of a video tour seem to work the best.  The bad news is that Craigslist doesn't allow you to embed videos in your posts.
But I found a work around, check this out: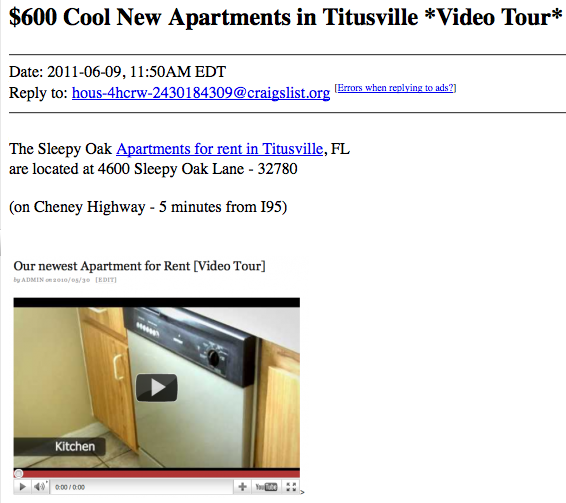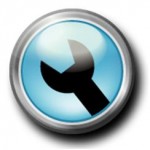 What kind of magic tools do you need to do this?
The good news is you don't need magic, but you will need a little knowledge and some patience to make it work.
All you need is:
A video (hosted on You Tube – for "credibility purposes.")
Screen Capture Software (I like Jing)
Hosting (you're gonna need to host a picture online.)
HTML editor (I just use my WordPress site)
If you've got all that, then you're ready for the Magic (didn't I say there was no Magic?)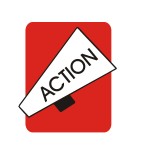 Creating Video Ads on Craigslist.
Although Craigslist doesn't allow you to embed video, I'm going to show you an old internet marketing trick that'll get you tons of clicks with the "promise of video."
Using Jing, take a screenshot of your video player on You Tube.
Add the image to your media files (on your wordpress site).
Create a post where you will write your ad.
In your post add the image of your video player.
In the settings add a link to your landing page.
Alright, we're gonna have to get a little geeky here to help you understand the "code" that makes this work.  If you've done everything correctly your code will have three parts:
To see a LIVE example of how this would look on Your Craigslist Ad, just CLICK HERE.
Craigslist Training
I know Craigslist can be a real pain in the neck if you don't know what you're doing, that's why I've gathered together some of my smartest friends to bring you the most up to date training on the market.
This post is just a sample of what's in store for you in the "Craigslist Strategy Guide."