Podcast: Play in new window | Download
Subscribe: iTunes | Android | RSS
Real-TechGuy | Internet Marketing Radio #75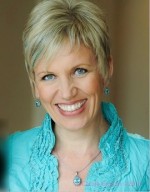 This week I was able to get Mari Smith to join us to discuss "The New Relationship Marketing." Mari has taught tens of thousands of people (like me) how to use social media marketing effectively.
On this show you'll learn more about:
How to find the time to use Social Media
Online and Offline Marketing
3 mistakes most business' make
Which social networking platforms are best
eMail marketing
And a whole bunch of other cool stuff when Mari and I get together to chat about what's working online.
Win a copy of "The New Relationship Marketing"
How would you like to win a copy of Mari Smith's new book?
It's simple…
Listen to this show
Tweet your best takeaway using hastag #RTGRadio
Include @Real_techGuy & @MariSmith in your tweet
Tune in next week to find out if You won