I thought it might be cool to share an email that I just wrote for my daily internet marketing tips newsletter. If you're not a subscriber yet, you can sign up now for free.
Here we go 😉
Dear friend,
Some crazy person lashed out at me recently,
she said,
"You email too much and you never share
anything I can use"
I took it to heart and looked back at my last
ten emails to see if she was right,
Here's a list of the emails with accompanying tip:
1. "Marketing Lessons from the Sons of Anarchy"
– This is where I shared the importance of
choosing a niche for your business
2. "3 Reasons why Social Media Sucks"
– In this one I reminded you that
old school marketing like signs and ads
still work
(maybe even better than social media)
3. "What's keeping you from getting leads online?"
– In this one I spoke about the overwhelm that
sets in following too many different 'leaders' online
(plus you got an invite to a webinar on the 4 pillars of Internet Marketing)
4. "Is Facebook the Answer?"
– Here I shared how Craigslist is working better
for my real estate business than Facebook is
5. "This email contains a very private question"
– I asked you what kind of products you've
purchase lately and if they were working.
While this wasn't a direct lesson, read between
the lines – asking your prospects questions is
part of marketing.
6. "And I said Goodbye to them forever"
– This is where I shared why template sites
were 'dead' thanks to wordpress.
7. "The Secret 1 page list that turns losers into millionaires"
– In this email I revealed my 'money making to
do list" and how it has impacted my business +
I showed you how to get it.
8. "No your way to success"
– Learning to say "No" to the right things
will help you get rid of time wasters in your
life and business.
9. "How to stay focused (even when things get crazy)"
– Keeping your eyes on the prize (your goals)
is the best thing you can do to keep your business
moving forward.
10. "Is seller's remorse hurting your business?"
– In this one you I gave you a green light
to "sell" online 😉
Phew, and that's just in the last two weeks.
Want more Internet Marketing Tips?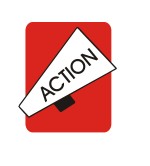 If you're feeling overwhelmed and wondering where to start, I recommend signing up for the "Internet Marketing Newsletter" It's chock full of great tips and Delivered Daily – FREE.
To sign up for the "Internet Marketing eMail newsletter" Click HERE