Dear Friend,
NO, I'm not trying to get fresh
with you,
And I'm definitely not joking either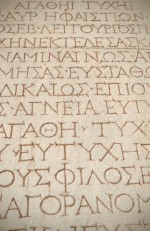 In today's post I'm gonna share an
age old strategy that I use in my business,
Which is responsible for my rentals
having a 73% occupancy when
the average is 50%
This strategy isn't easy,
And it isn't for everyone,
But I guarantee that if you do it
You'll stick out like a glowing green
thumb to everyone around you,
It's called Follow Up,
And when you combine it with your
marketing magical things happen, like:
* Getting more appointments
* Closing more deals
* Having happy clients
Heck, I rented two units this week just
by following up with a couple of
Craigslist leads
Are you getting good qualified leads online?
Are you following up with them?
If not, maybe you just need to know where to
start with all this 'online marketing stuff'
Because lets face it,
If you're not getting leads you gots nuthin
to follow up with, right?
That's why I'm putting together a brand
new home study course that'll show how to
get leads from Craigslist
* Avoiding Spam
* Avoiding Scams
* Avoiding Hucksters
And delivering nothing the best
buyer leads you can get from Craigslist
But there's only 100 copies
(it's a home study course with Manuals & CD's)
So if you know you can use this to
improve your business sign up for the Early Bird
notice list here:
http://CraigslistStrategyGuide.com
And you'll be able to get a copy
(at a healthy discount)
before anyone else.
Jonathan