March 2009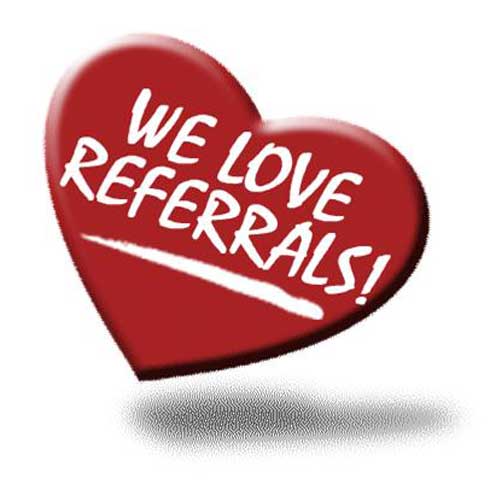 Here's one of the many benefits of

The Official Real Estate Referral Group
March Referrals
Cheri Kuhn (Minneapolis / St. Paul, MN) wrote on March 5, 2009
I have clients looking to move to southern Texas in the next year and are trying to begin the research on the real estate market. Does someone work down there that can help….
Kevin Van Eck wrote March 6, 2009
I am looking for an experienced commercial/industrial RE agent in Oklahoma City and surrounding areas for a large company looking for space, moving from Chicago. Please email me at:[email protected] with contact info and short experience history.
Thanks! and I look forward to talking.
Erika Mlachak wrote March 6, 2009 I am looking for an agent in the Jacksonville, Florida area who would be interested in representing a Seller who would like to list his house. The home is located just west of the Intercoastal Bridge, on the Intercoastal Waterway. Please e-mail me at erika@verde-realty.com if you are interested in the referral. Thanks!
Shannon Doser (Kansas City, MO) wrote March 8, 2009 Does anyone know an agent in Billings Montana that specializes in rural properties?
Thomas Hellyer wrote March 10, 2009 Hello from Ajijic Mexico! I'm looking for a great listing agent from the Sacramento CA area. Some clients of mine have made the big move and purchased the home of their dreams in sunny Mexico and need to move their house back in Sacramento.
Todd Smithwrote March 14, 2009 If anyone knows of any good commercial real estate investment property for sale in Texas, please contact me by email at:[email protected]
Erika Mlachakwrote on March 16, 2009 I have a client who is interested in exploring condos in Miami/South Beach. I am looking for an agent in the Miami area area who is interested in working with an investor from Los Angeles and who knows their market well! If this is an opportunity you are interested in, please e-mail me at [email protected] or send me a message on Facebook. Thanks!
Mercedes Martinez wrote on March 17, 2009
looking for a realtor in the Las Vegas/Henderson, NV areas, please message me I have a client referral, Thank you.
Edna Lopez wrote on March 21, 2009 I am looking to purchase a home in the Rio Grande Valley area and need help. This page came up on my search and any tips would be helpful.
Amanda Thomaswrote on March 30, 2009 By the way I'm also a Realtor and have a referral in the TN area please give me a call if you are interested.
What is The Official Real Estate Referral Group?
The Official Real Estate Referral Group is facebook's largest real estate referral network with over 25,000 members . It's also the only REALTOR directory in facebook. We have REALTORS from all around the globe listed in our directory.
Whether you're looking for a REALTOR or just want to advertise your business, The Official Real Estate Referral group is your one stop shop on facebook. Members enjoy free referrals, networking opportunities, and the latest social networking tips.
Now that you're here, you may as well take a look around. Check out out HomePage to see what's up with Social Networking.