Who is the Real-TechGuy?

This site is ONLY for people who are serious about selling stuff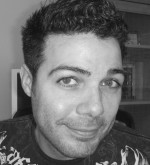 Dear Friend,
I'm not sure how you ended up on this site, but I'm glad you're here.
Why?  Because this site is loaded with all kinds of ways you can get more leads online.
If you're more of a reader, I recommend you get started by reading one of the hundreds of Internet Marketing Articles that show you how to use stuff like You Tube and Facebook to get more leads.
If reading isn't your cup of tea, maybe you should go straight to my Internet Marketing Podcast to listen to expert interviews and find out about the most cutting edge strategies to get new leads.
And if you like video, no sweat I got you covered in these Internet Marketing Training Videos.
One more thing before you run off – while this site has a ton of good info for you, some of my newer projects might be more interesting to you (especially if you're not a beginner)
The RealTechGuyLabs : This is where I spend most of my time nowadays and it's where you'll find out how to get more leads, make more appointments, and close more deals with my daily newsletter.
The Real Estate Referral Group : If you're looking for an easy way to get more referrals, this community is for you.  Sign up for the "Referral Digest" and you'll get referrals delivered to your inbox daily for free.
Marketing & Productivity Radio : This podcast focuses on showing you how to be a better sales person – both on and off line.
Enjoy the site,
Jonathan
PS – Here's a little info about me just in case you wanted to know more:

…how I got started

In 2007 I jumped online after spending tens of thousands of dollars on traditional print and direct mail advertising with a very small ROI.  My goal was  to see if I could get a better return on my investment using internet marketing.
That's when I discovered Pay Per Click marketing.
Before I knew it I was getting clicks for a dime and hundreds of leads per month – but most of them weren't in my area. So I did some research to find out how I could refer these leads to other agents.  That's when I heard about social media marketing.

Social Media Marketing
…4,539 real estate referrals later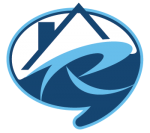 In October of 2008 I created the Real Estate Referral Group on Facebook as a way to find agents to refer the "out of area" leads I was getting from pay per click marketing.
Within the first 7 days the community grew to 1,187 agents, that's when I knew this was going to be an exciting ride. Today the Real Estate Referral Group has 61,820 members and we've generated and placed 4,539 referrals.
Wondering where the referrals come from?
A mix of PR, press releases, word of mouth, and my trusty little friend PPC advertising.
Yep, I'm still in the game.