Podcast: Play in new window | Download
Subscribe: iTunes | Android | RSS
Real-TechGuy | Internet Marketing Radio #76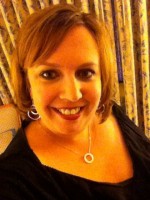 This week Katie Lance joins us to tell you how she pushes 100's of thousands of page views for Inman News using a mix of Internet Marketing, Social Media Marketing & Email Marketing.
In this discussion you'll learn:
How to find your voice when you write.
Which Social Networks push traffic.
Whether or not eMail marketing is dead.
This show is packed with practical takeaways that you can use to market your business online.
Win Tickets to Agent Reboot Tampa
If you've been listening to the show you know I love to give You gifts – and this week is no exception.  I've got 5 free tickets to Agent Reboot Tampa for You.
As usual, it's very simple for you to win these tickets, all you have to do is:
Listen to this show
Tweet Your best takeaway
Use hashtag #RTGRadio
For extra credit use hashtag #AgentRB