Dear Friend,
So you've got the perfect headline,
Your ad looks great,
You Click on post,
And Craigslist tells you: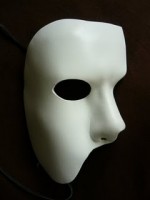 "You're ad is up and ready to be viewed,"
But when you search for it,
It's no where to be found.
Those phantom ads are said to be "Ghosted"
For some reason the 'ad gods' at Craigslist
have deemed your ad not worthy of posting,
And its disappeared,
Never to be heard from again
Annoying, right?
When you buy the "Craigslist Strategy Guide 2.0"
http://CraigslistStrategyGuide.com
Turn straight to page 29 of "Cracking the Code"
and you'll learn how to avoid getting ghosted by
using multiple accounts,
If you're planning on posting ads
on Craigslist, you'll definitely wanna
check this out,
Jonathan
PS – Remember, the "Craigslist Strategy Guide 2.0"
goes to print soon and I'm only printing 100 copies.
To make sure you get one (at a healthy discount)
sign up for the early bird list here:
http://CraigslistStrategyGuide.com
Jonathan