If I told you my stuff was pretty cool
You might think I was blowing smoke.
Instead let me share what this
agent in Hawaii said to me
When I asked,
"Why did you decide to buy the Bootcamp"
She replied,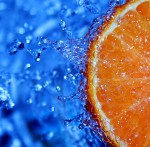 "I find your teaching very valuable.
With the flood of information that is
readily available,
Your stuff is Direct,
Clear,
And is helping me to
get better at getting leads.
Your programs are a breath of fresh air,
amidst all the online smog"
So in the spirit of being clear,
Let me share this with you
The "Internet Marketing Bootcamp"
starts today!
In this 6 week program my
goal is to whip you into
"lead-generating" shape
You'll feel like you're
"High School popular" again
With all the leads coming your way
The only problem is it ain't easy
And most people fail,
But if you think you're up for
the challenge,
You can find out more here:
http://realtechguylabs.com/smarter-agents/
Jonathan