Like many real estate professionals, you already have your own website that showcases your listings, contact info and short sales pitches for prospective clients. With more and more people using their iPhones and smartphones to browse the web, it might be high time to get back to the drawing board and make your website mobile.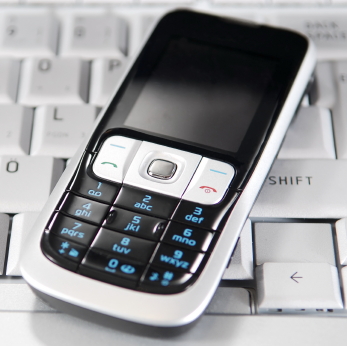 Essentially, the mobile version of your website will not replace your current site. Rather, visitors using browsers from mobile devices will be redirected to a site that's more suitable for their device. You can have iPhone, smartphone or even WAP sites that will provide clients with the information they need even if they are not in front of their computer.
I'm pretty sure you won't be creating your own mobile website and will be hiring a professional to do so (which I highly recommend) but here are a few guidelines you might want to give to your web designer to nudge them in the right direction. You can even use this as a sort of checklist to see if your new website is truly friendly to mobile devices.
5 Tips to make your website mobile friendly.
First, make sure that the website is lightweight and does not include any Flash elements, which won't run on any iPhone-based browser. Mobile users are a finicky bunch and will soon abandon your site if it loads too slowly.

Since screen real estate is very tight, make sure you trim any text and only retain the most relevant information on your home page. One of the best mobile sites I've seen is TechCrunch which highlights the latest blog post on top and presents the others when you scroll down. The other links are neatly tucked away in the corner through a drop down menu.
For your own mobile website, you can put the properties you want to spotlight on top so that viewers see it first when they land and put your contact details beside it, and maybe a link to testimonials about you. They can scroll down for other listings. They can click the listings for more information like mobile videos, pictures and other details.
For each listing, add some code to a map to that location as well. You can use Google Maps for this. Just go to Google Maps for Mobile to learn how to do this yourself.

Lastly, put a click-to-call link. Most mobile browsers already convert phone numbers into links that the user can just click to contact you. You never know, you might just be able to turn that mobile visitor into a sale using that link.
That should be enough to get you started. I'm sure with these tips, you'll get more people reaching you through your mobile site in no time. And when they do, don't forget to drop by and share your success with us.
This post was brought to you by our newest author Glenn Santos. Glenn will be joining the team here at Real-TechGuy to bring you a weekly informative post (or two.) Why don't you help us welcome him by hitting the *LIKE* button below?