Your clients aren't chained to the desktop any more. People are increasingly viewing the web through their phones, iPads and netbooks. Gone are the keyboards, high fidelity speakers and widescreen monitors and in come the touchscreens and keypads.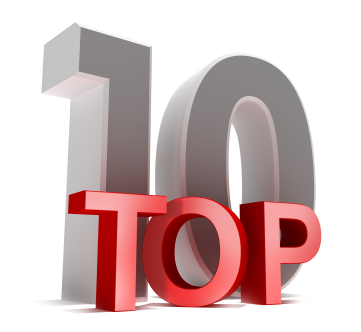 Here are a 10 tools you can use to get your mobile marketing juices flowing.
1. Instant Mobilizer – Turn your existing website into a mobile website in seconds. This is the perfect tool to jumpstart your mobile presence. Your mobile website will include many helpful features such as click-to-call links, auto-generated Google maps and more.
2. Google Voice – A powerful service from the search engine giant that offers a lot of value-added features for the low, low price of free. You can consolidate your office, cellphone and home numbers so you can take client calls wherever you are. You can also set up personalized greetings for each of your clients, have those voicemails transcribed (useful when you're driving) and even create conference calls on the fly.
3. SMS Shortcodes – Mobile phone numbers are notoriously long and tedious to enter. Short codes are a shorter 5 to 6 digit alternative that makes it easier for people to contact you through their mobile phones as well as give them instant info when they text in your short code. Visit the links below for more information on how to get one of your own and the mechanics of using them.
4. SMS via Email – If you want to be able to send text messages comfortably, you can do so via email. Just append the mobile number to the service provider's email and hit send. It's free, though bear in mind that it might not be free for your recipients. In conjunction with an automated mailing tool, you can send regular updates to your mobile clients using just your computer.
5. Google Maps – To get your business or your real estate locations to be literally on the map, you can add them using Google Maps. Not only will this end your frustration in giving directions to people to your sites, it will also make it easily searchable and you can even add links to your site, put photos and let users add reviews. For more info on this, check out Google's guide.
6. Zillow – While this might look primarily like a tool for real estate buyers, you can use this to check on other listings in the area and scope out the competition. Make sure your own properties are listed in Zillow as well and be part of their own directory of real estate agents to increase your reach and online presence.
7. QR Codes – This is a square barcode image you most often see on delivery packages and mobile ads. While it's quite new and not as popular as short codes, QR codes are quicker and bypass any additional need for input from the user. They just need to open an app and it will scan the code automatically, which can then send a call to your number, compose an email to you or redirect them to your mobile website. We have here a couple of sites that can create codes for you, which you can then include in your print advertisements.
8. You Tube– Shoot a video of a quick tour of your properties and upload them on YouTube. It probably won't go viral but folks viewing your videos will be able to share them more easily plus you can embed it on you own mobile site. Let YouTube handle the heavy lifting of hosting your videos.
9. Twitter – I would be amiss if I did not mention Twitter. You can quickly update your followers on your new listings, discounts and general news with just 140 characters. It's also probably the quickest way to get your message out to the world so if you don't have an account yet, make one and let your top clients sign up, too.
10. Customer Care Services – Lastly, consider hiring a customer rep or virtual assistant to handle calls for you when you are not available. The good news is that these services, which were once only available to large companies due to high costs, can now be had on the cheap with some that only bill you based on the number of calls they take for you. You can opt to get a freelancer or a dedicated service to do this work for you and as a bonus, they can even take on some administrative and secretarial tasks you've been putting on the back burner.
Mobile marketing doesn't need to be difficult. With the right tools in your belt, you can join in this new and personal way of promoting your business quickly and easily.