It seems the two most powerful words in marketing right now are Thank You.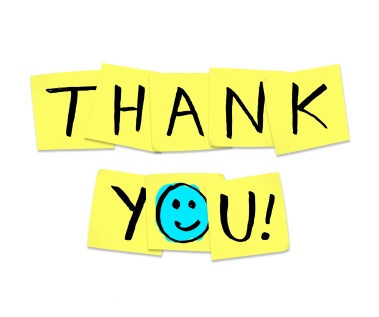 Last summer I had the good fortune of going to Costa Rica for work. During that trip I learned something that has changed my perspective on EVERYTHING.
My friends Susan and David Preston taught me the "Gratitude Exercise." Ever since implementing this my business has exploded.
As a Thank You for reading this post I want to share it with you. I guarantee if you do this for the next month your whole outlook will change.
Thank You – "The Next Killer Business Strategy"
I can't remember whether it was my friend Chris Smith or his hero Gary V who said, "Thank you is the next killer business strategy." Either way it's a great quote.
**  Update: It was Gary V that wrote the book, "The Thank You Economy."  **
Gratitude Exercise in a nutshell:
Every morning I wake up, put on a pot of coffee and sit down to my journal. I write down anything and everything I'm grateful for. Nothings too small or too big – if I'm grateful for my coffee that day then I write it down.
My goal is to fill one page, front and back which usually ends up being 7-10 things. By the time I finish the coffee is done brewing I'm ready to have a cup and start my day on a positive note.
This does two very powerful things:
1. Reminds me of everything good in my life.
2. Helps me stay focussed on the things that drive me.
The Challenge
I've been doing the Gratitude Exercise for three months now and my mindset has totally changed. I challenge you to do this for the next month and tell me your mindset hasn't shifted (for the better.)
PS –  If you like this post, you'll probably like what's coming up this month.