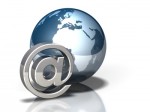 We've been talking a lot about email marketing lately and today I wanted to share some results on my latest list building campaign. Earlier this month I began testing new strategies to increase my email opt in lists.
Today I'll pull back the curtain and reveal some of those results. Hopefully this data will prove useful in your own email marketing campaigns.
eMail Marketing Test #1: Sidebar Opt-in
This month I've tested three different versions of the sidebar opt in. I kept the offer the same in all three versions. (and just in case you were wondering I used Aweber to create these forms & that IS my affiliate link.)
Here are the results of the three tests:

Home Page 2: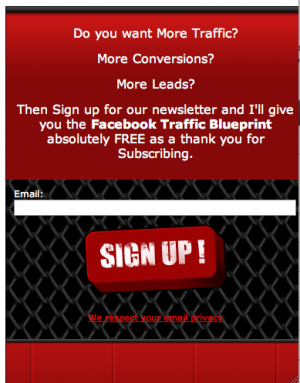 Home Page 3: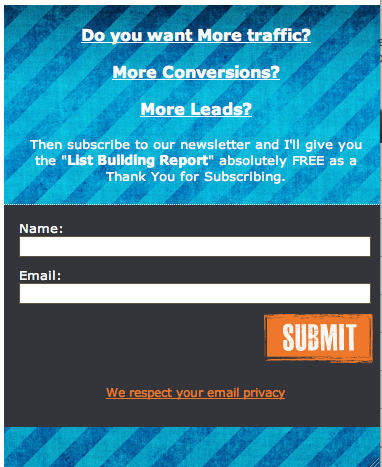 Home Page 4: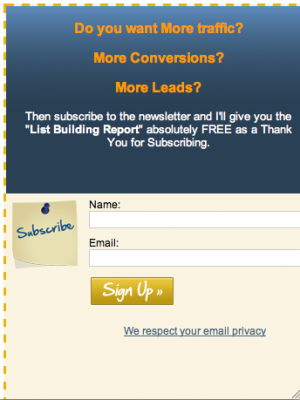 eMail Marketing Test #2: Pop-up
A lot of people were shocked when I decided to use an exit pop-up (myself included.) But how would I know whether it worked or not without testing it?
There's one thing you can count on visitors to your website doing 100% of the time. LEAVING. So if they're all gonna leave anyways, why not make them an offer before they go?
Here are the results of the three tests:

Exit Pop up 3 took a nosedive because I actually used it as an entrance pop-up (meaning when people landed on my site they were greeted with an annoying pop-up.)
It looks like the latest version is doing the best.  The only thing I changed between 2 & 4 was the color of the pop-up.
eMail Marketing Test Summary
Testing is not that difficult if you test one thing at a time. As you can see from my sidebar tests, the only thing I changed was the form (which takes less than 15 minutes using Aweber.)
If you add up all the numbers you'll see that I added 337 people to my email list during these tests. So even if a test goes wrong (like "Exit Pop Up 2 did) you'll still learn something (in that case it was what NOT to do.)
Now that you know how simple testing can be, what are you waiting for?? Go test something, grow that email list, and start selling your stuff NOW 😉
PS- If this post was helpful, you'll love what I have in store for you.  Be the first to get the updates delivered straight to your inbox by subscribing to the feed.