Before I share today's lesson, I want to invite you to take a look at this case study from last year. These five posts will help you understand a product launch.

Web 5 Live Case Study
That was last time, this time I want to try something different.
There's two sides to every Product Launch.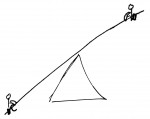 Side #1 – "The Consumer Side." Last week I started the "Consumer Side" of my latest Product, "The Influence Method". Side #2 – "The Internal Side." – that's the side no one ever seems to share. This is where your product takes shape and becomes something you can actually sell. I feel like I'm taking a HUGE risk sharing this with you, but it'll be worth it when it all comes together. Instead of writing about the Launch after the fact, I want to share it with you *LIVE* (sort of…) Over the next month I'll be sharing content from both sides of this launch starting with today's mind map from "The Internal Side" of "The Influence Method."
Money Making Products start with Mindmaps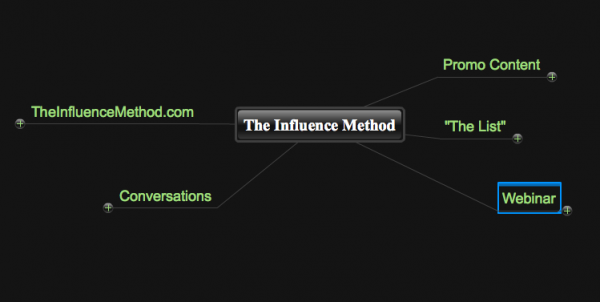 The Five Keys to a Successful Product Launch
The Website.
The Conversation.
The Promo Content.
The List.
The Product Demo.